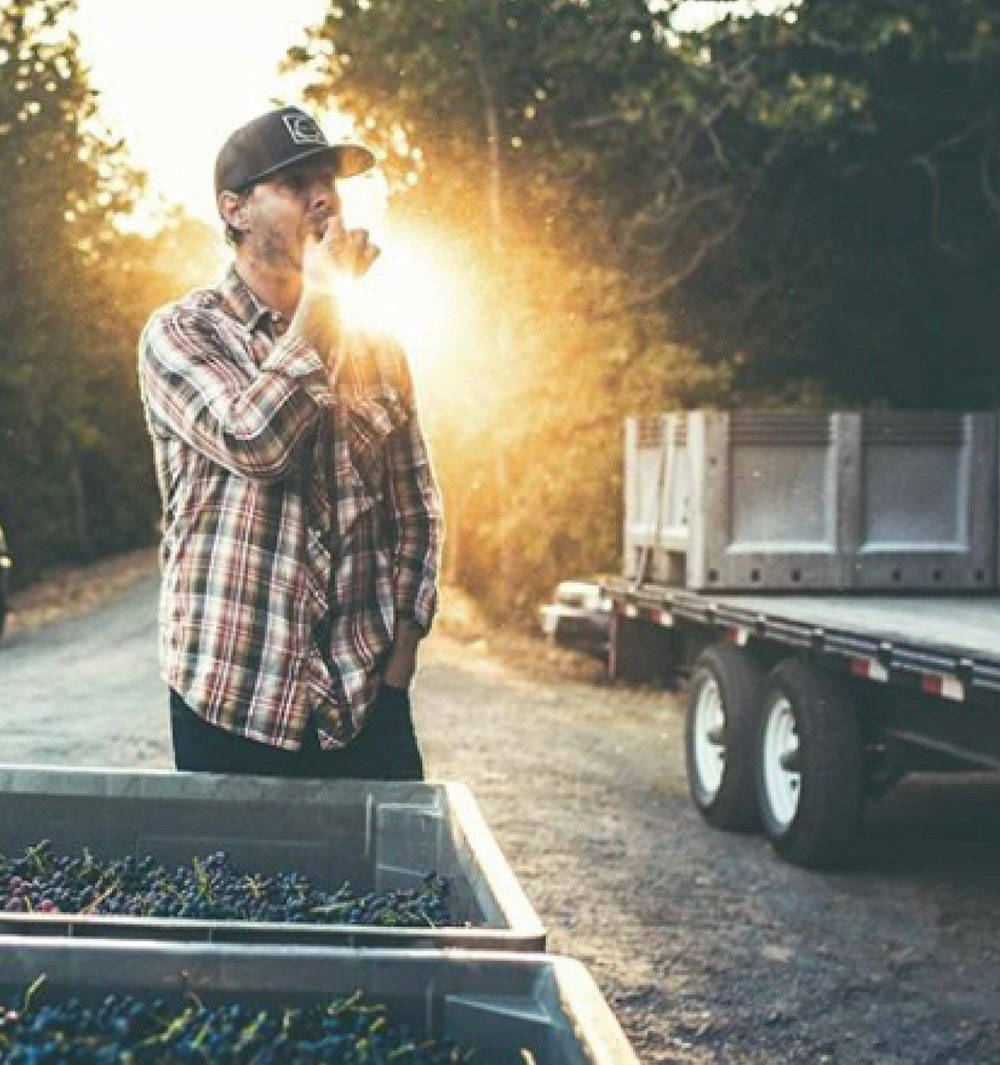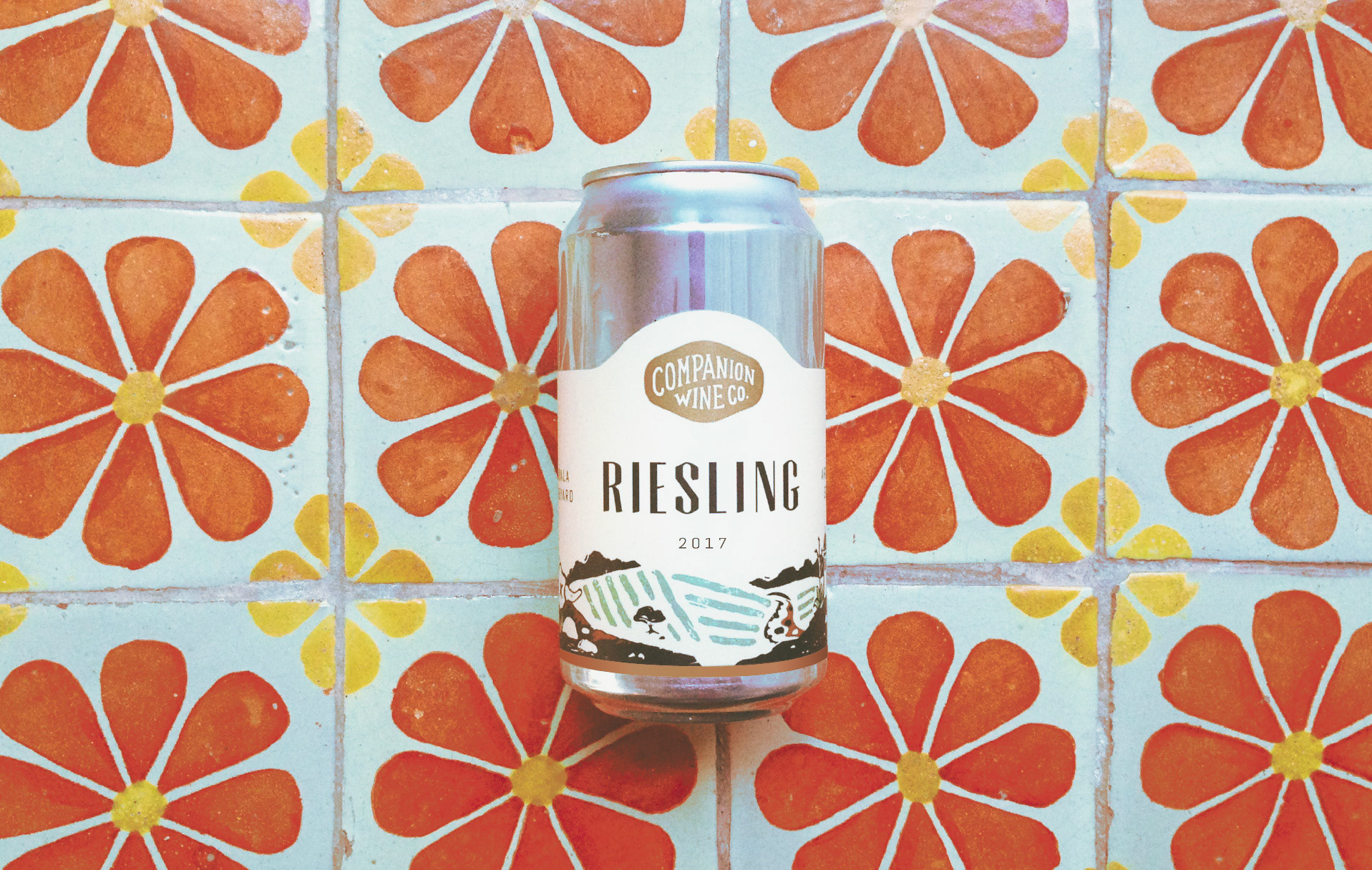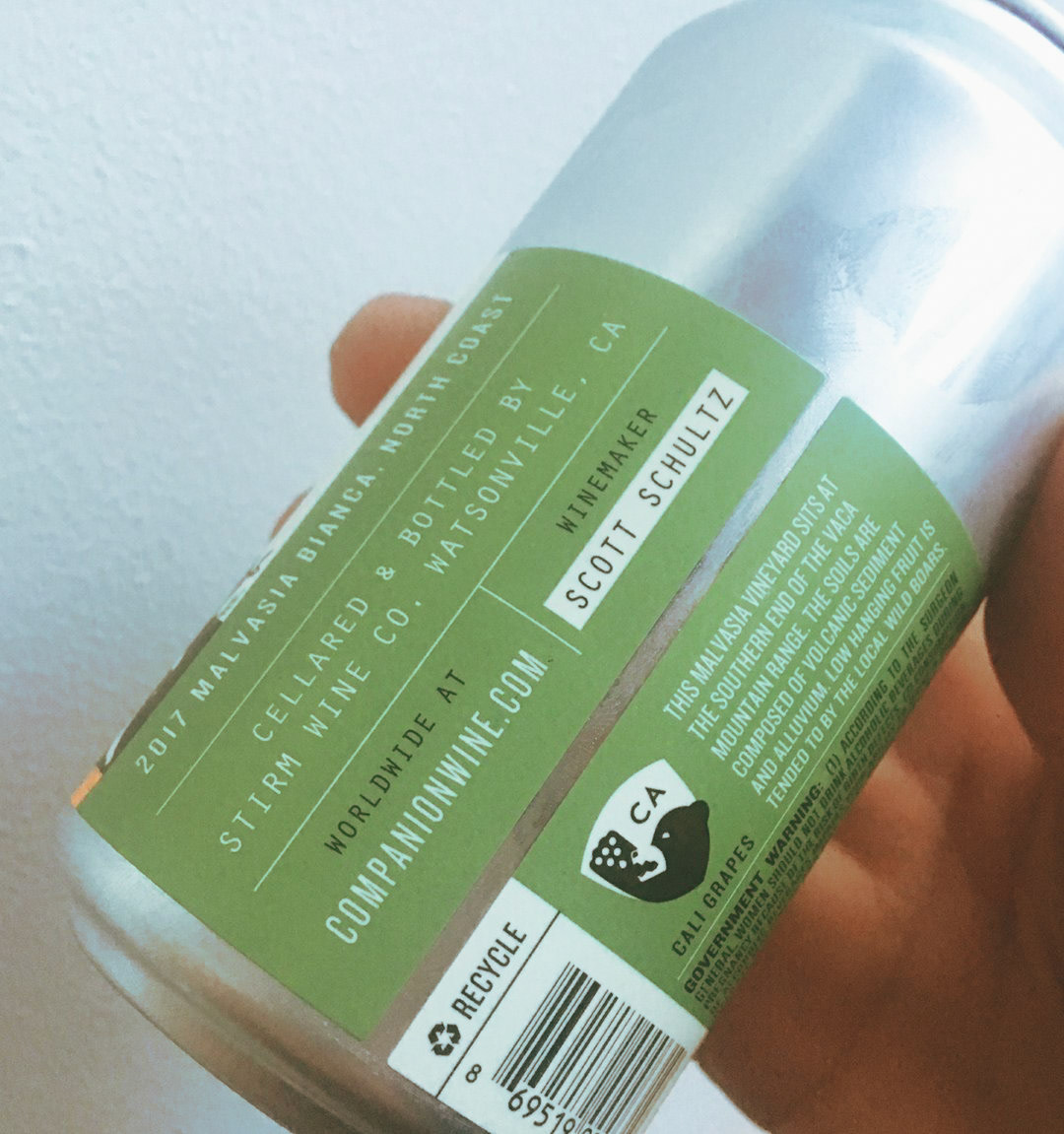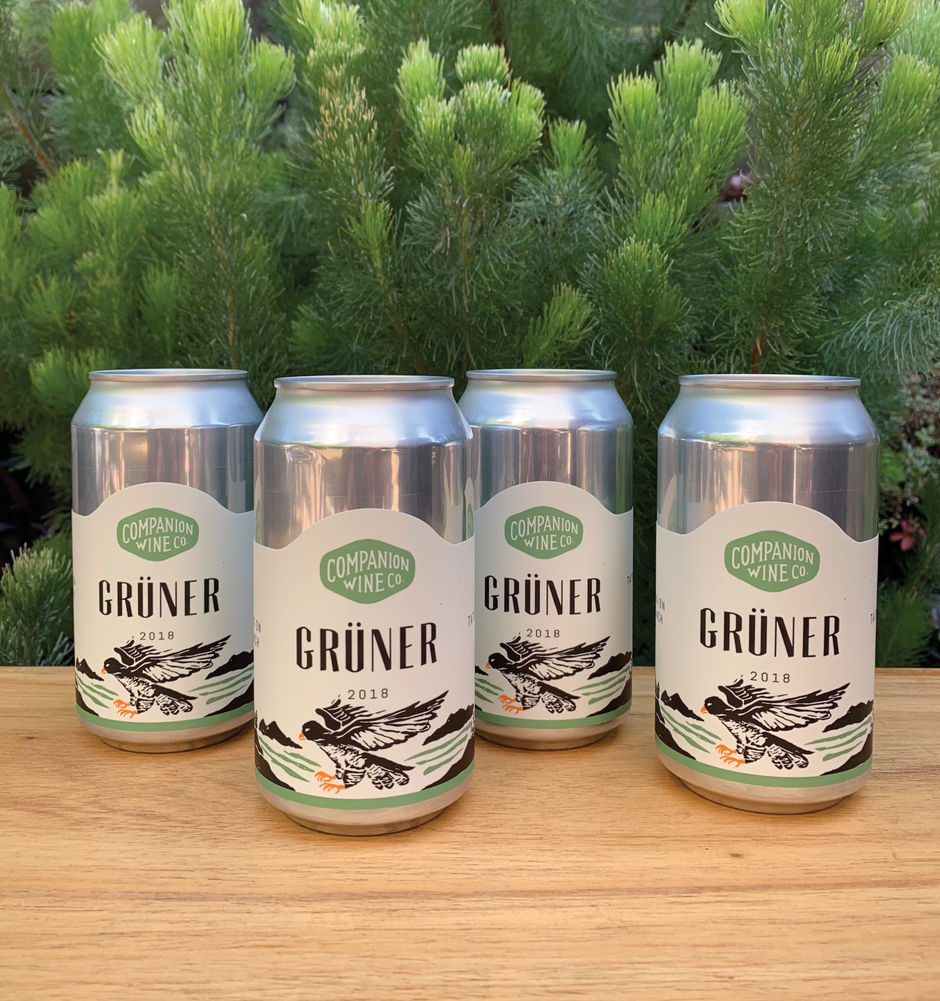 Companion was born out of the idea that delicious, terroir-driven, natural wine from California could be sold at a cost and in packaging that is accessible to all. This is an endeavor that celebrates Riesling, sunny days, the beach, the park, granite boulders, spicy food, and good friends. 
Ryan Stirm ~ Stirm Wine Co. (2016 & 2017 Riesling and 2018 Rosé)
Ryan Stirm began his winemaking career through a love of farming. His passion was for the land and what could be grown but eventually turned towards vineyards specifically, wine became his way of documenting a place and time. While most of his winemaking pedigree has been etched in California, he spent time in in Margaret River, Australia and the Wachau in Austria (Weingut Tegernseerhof). Abroad he was able to hone his craft making Riesling as well as learning about the best practices in vineyard management. Ryan currently splits his time between the cellar and the vineyards he is contracted to tend in the Santa Cruz Mountains. Companion is his platform for showing the vast potential of Riesling and California viticulture.
2017 Riesling
Arroyo Seco is defined by granite boulders and howling winds. The Zabala family has farmed this land for over a century. The Riesling grown on their vineyard is a generation of CA. heritage.
2018 Rosé
"We at Companion are surfers, fishermen, & general outdoor enthusiasts and as such we wanted to use our rosé to bring awareness to a cause we hold close to our hearts: helping California's native Coho Salmon. Due to the damming of rivers and habitat degradation, the population of wild coho has dwindled to the brink of extinction. We are donating a portion of our yearly profits from this rosé to Caltrout.Org, the champion of California's native wild fish and protector of their habitat through responsible water resource advocacy."
Scott Schultz ~ Jolie-Laide (2018 Malvasia)
Scott Schultz is a Chicago native who began his career by working front of the house in several top restaurants. Following a stint in Thomas Keller's Las Vegas Bouchon he made his way to the sister restaurant in Yountville. From there the logical step was out of the restaurant and into the cellar and in 2010 he took a position working for Pax Mahle. It was there he started experimenting with Trousseau Gris and Melon de Bourgogne and other more obscure varietals on his own.
Jolie-Laide's wines are captivating because they are anything but typical: using lesser planted varietals like Gamay and Valdiguié grown on vineyards at the fringes of the typical wine regions. In style, his wines are made with minimal intervention and classic technique (whole-cluster, skin-fermented, foot tread) and each year brings a new label from artists that inspire him and seem to fit the vintage.
2018 Malvasia
The Malvasia vineyard sits at the southern end of the Vaca Mountain range. The soils are composed of volcanic sediment and alluvium. Low hanging fruit is tended to by the local wild boars.
Graham Tatomer ~ Tatomer Wines (2018 Grüner)
If ever there were a champion of Riesling in the new world it would be Graham Tatomer. Since founding his eponymous winery in 2008, he's been making multiple Rieslings each vintage from sites in Santa Barbara County and making a case for it being the best white grape to be planted in the area. Having trained between Weingut Knoll in the Wachau and the Ojai Vineyard in Santa Barbara he has a defined knowledge of old world traditions and methods but an astute understanding of his own home AVA. As one distributor so aptly writes "Graham makes wines of a clear Austrian pedigree – they are haltingly alluring in their presentation of power, precision, and detail – but their tenor is wholly idiosyncratic: they belong to the soils and climes of Santa Barbara." This Grüner he made for Companion comes from one of his (and Ryan's) favorite vineyards, Kick-On Ranch. The Eolian soils or "Loess" of Kick-On along with the windy, cool climate provide the ideal growing conditions that we all benefit from when drinking these wines. 
2018 Grüner
Kick-On Ranch is a windy, cool climate vineyard. Its eolian sand dunes or "loess" are great for growing Grüner Veltliner as well as for watching rockets being launched from Vandenberg AFB.
Gina Hildebrand ~ Lady of the Sunshine (2018 Savvy B)
Gina Hildebrand is a true inspiration both as a farmer and a winemaker. Having grown up on a Demeter certified biodynamic vineyard in the Sierra Foothills, she learned early about the very best way to farm the land with an emphasis on soil health and biodiversity. She has brought this knowledge to her day job in the Edna Valley along California's Central Coast, converting several vineyards in the region to biodynamic practices.  
Lady of the Sunshine is her vehicle to express the terroir of the vineyards she farms and others to show the point of difference that comes from wines made from responsibly farmed, organic grapes. Her winemaking tutelage started while studying for her bachelor of science degree in Wine and Viticulture and then grew as she went to work in some of the world's best winemaking regions (Beaujolais, Central Otago, Willamette Valley, Napa). The "Savvy B" cuvee she made for Companion is a love letter to the Edna Valley that we hope she'll make for us for years to come. 
2018 Savvy B
The Edna Valley AVA is influenced by the 'Nine Sisters', a volcanic chain of peaks running east to west from San Luis to Morro Rock. Gina's day job is converting vineyards in this region to biodynamic farming.