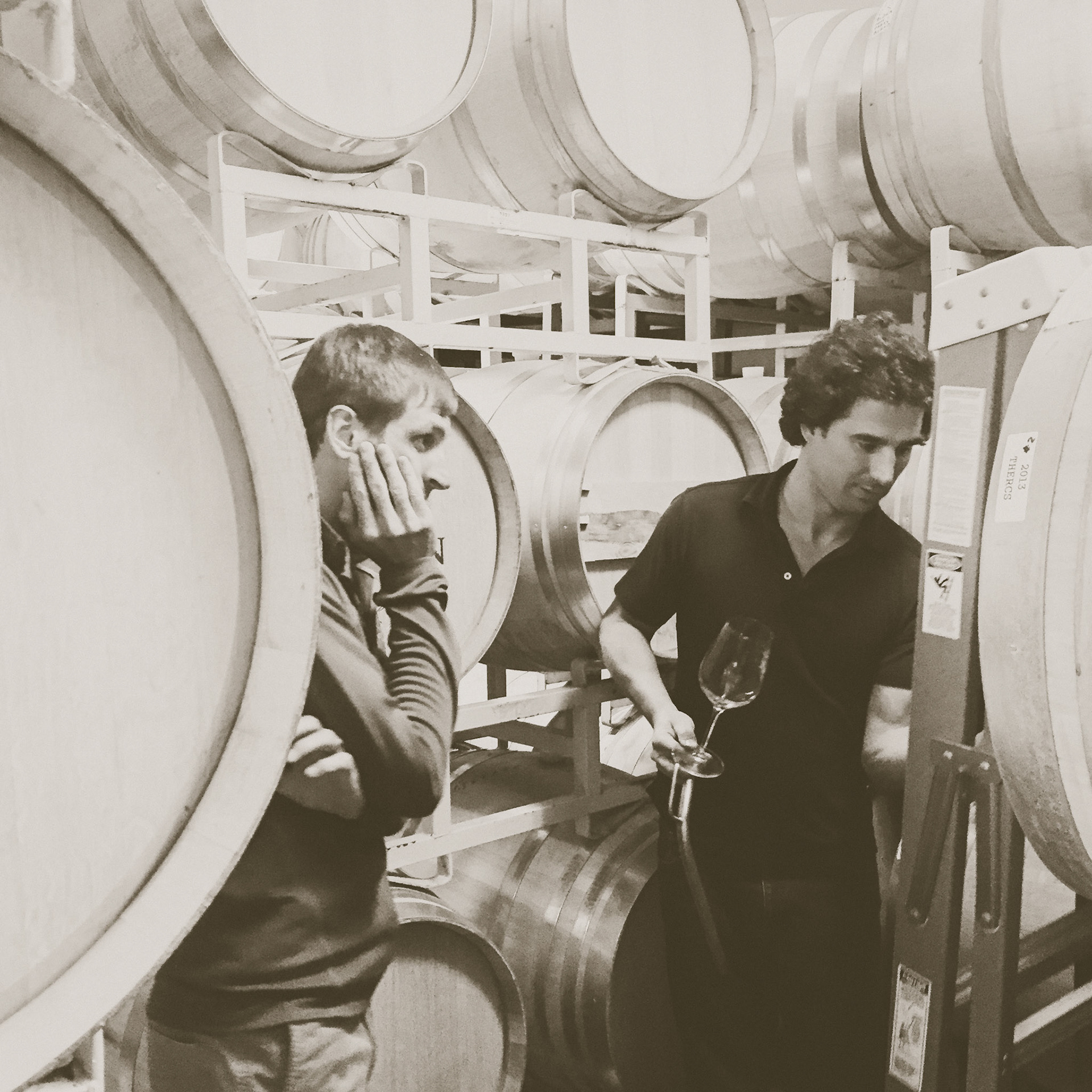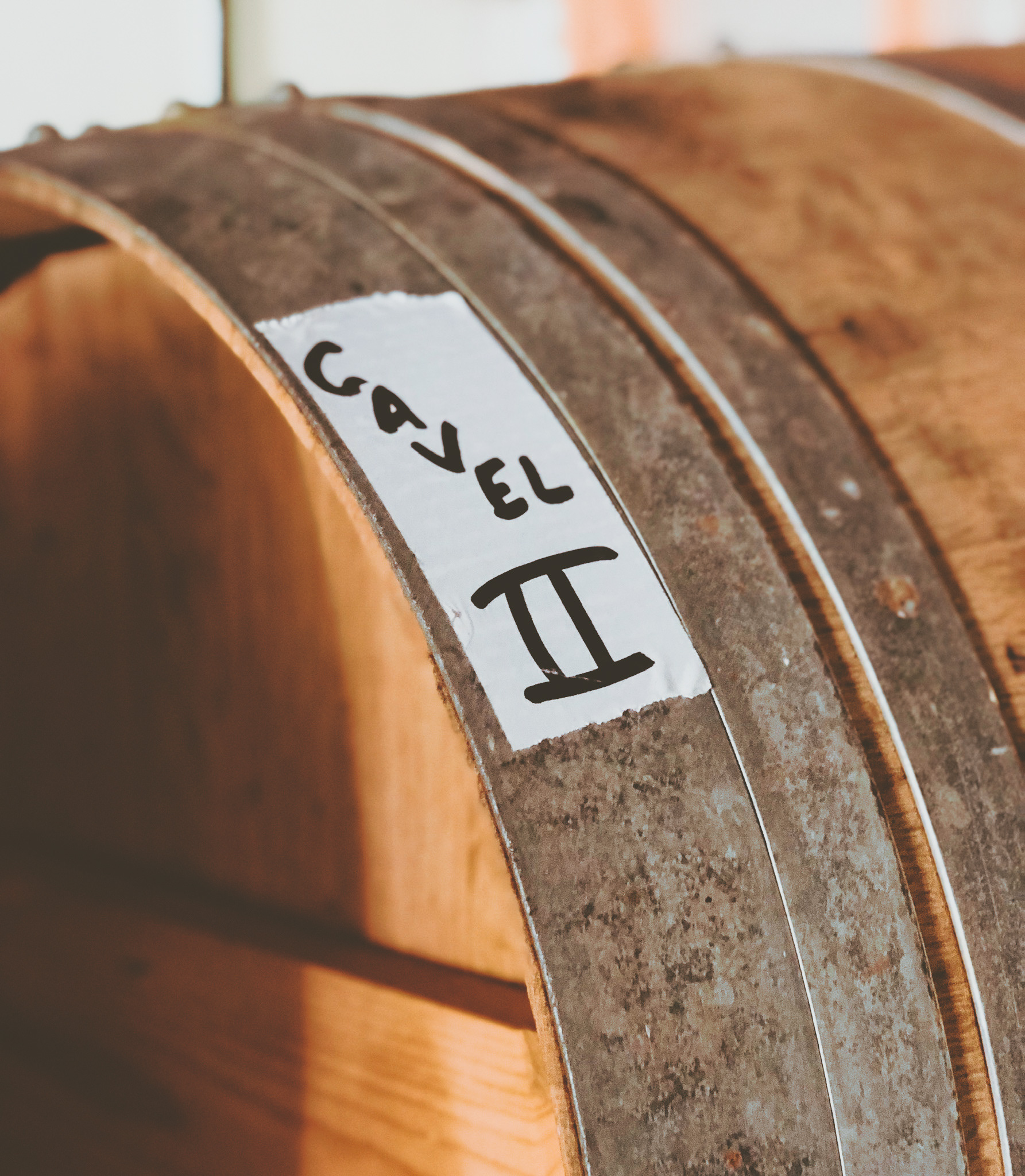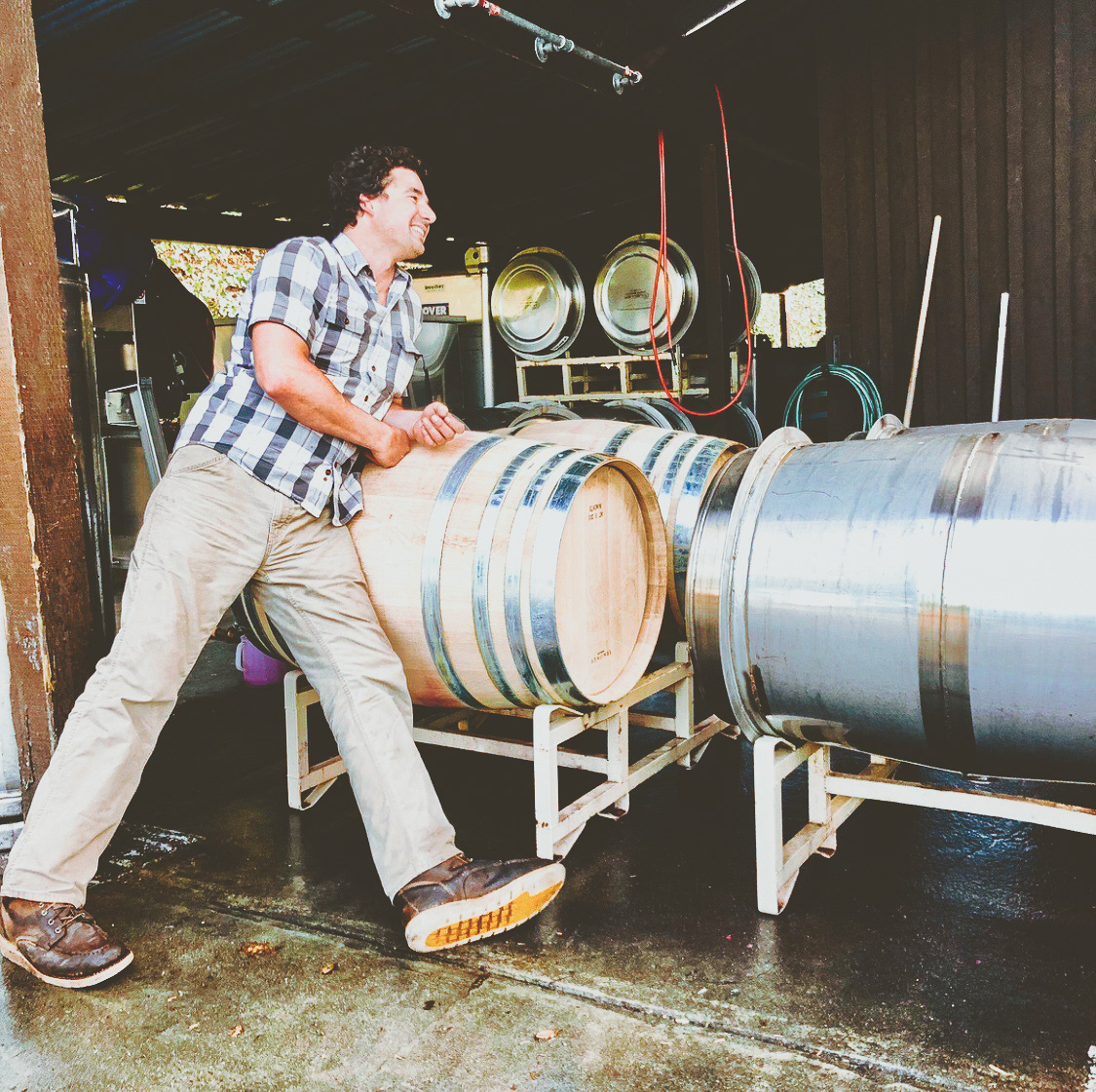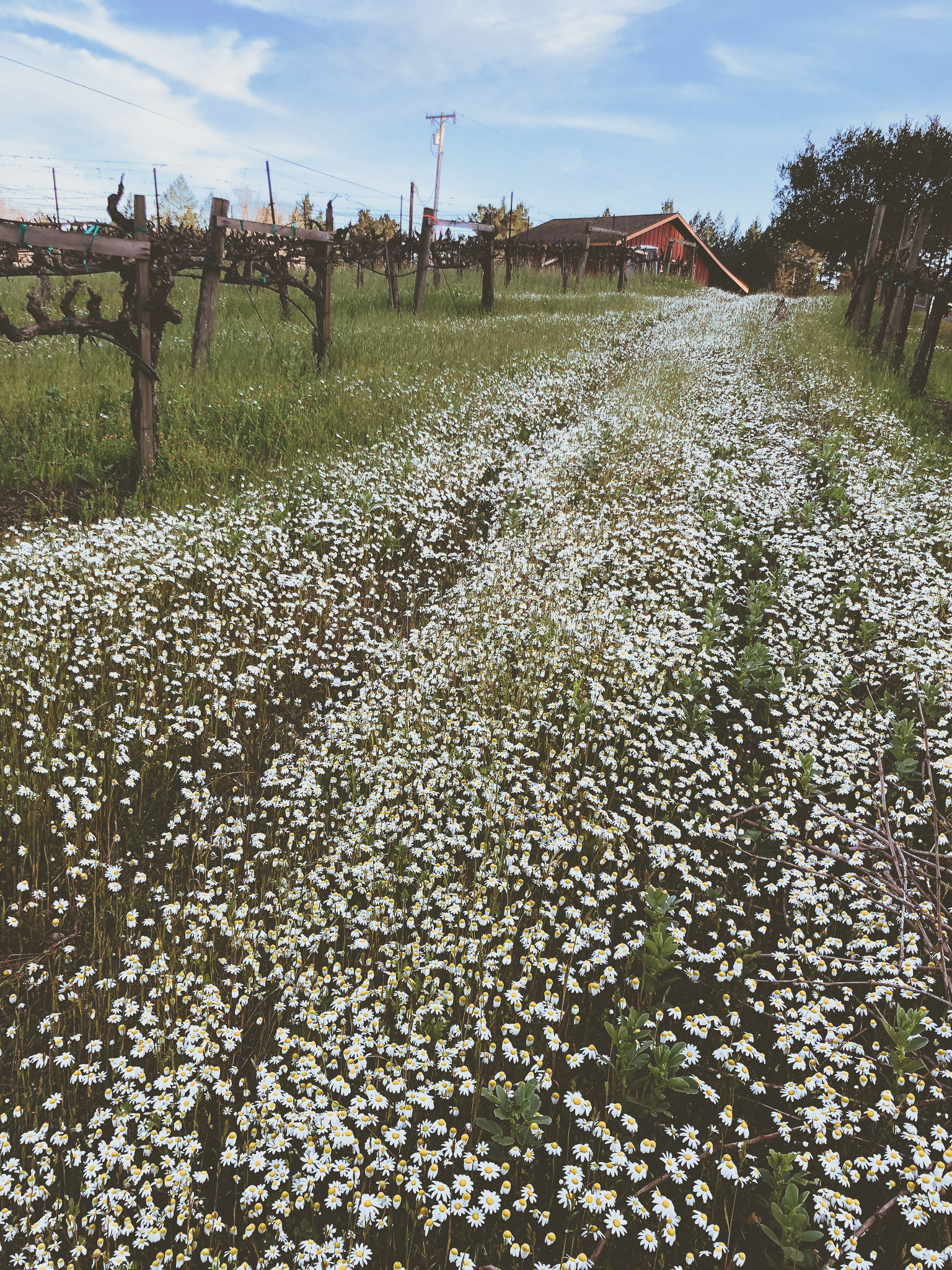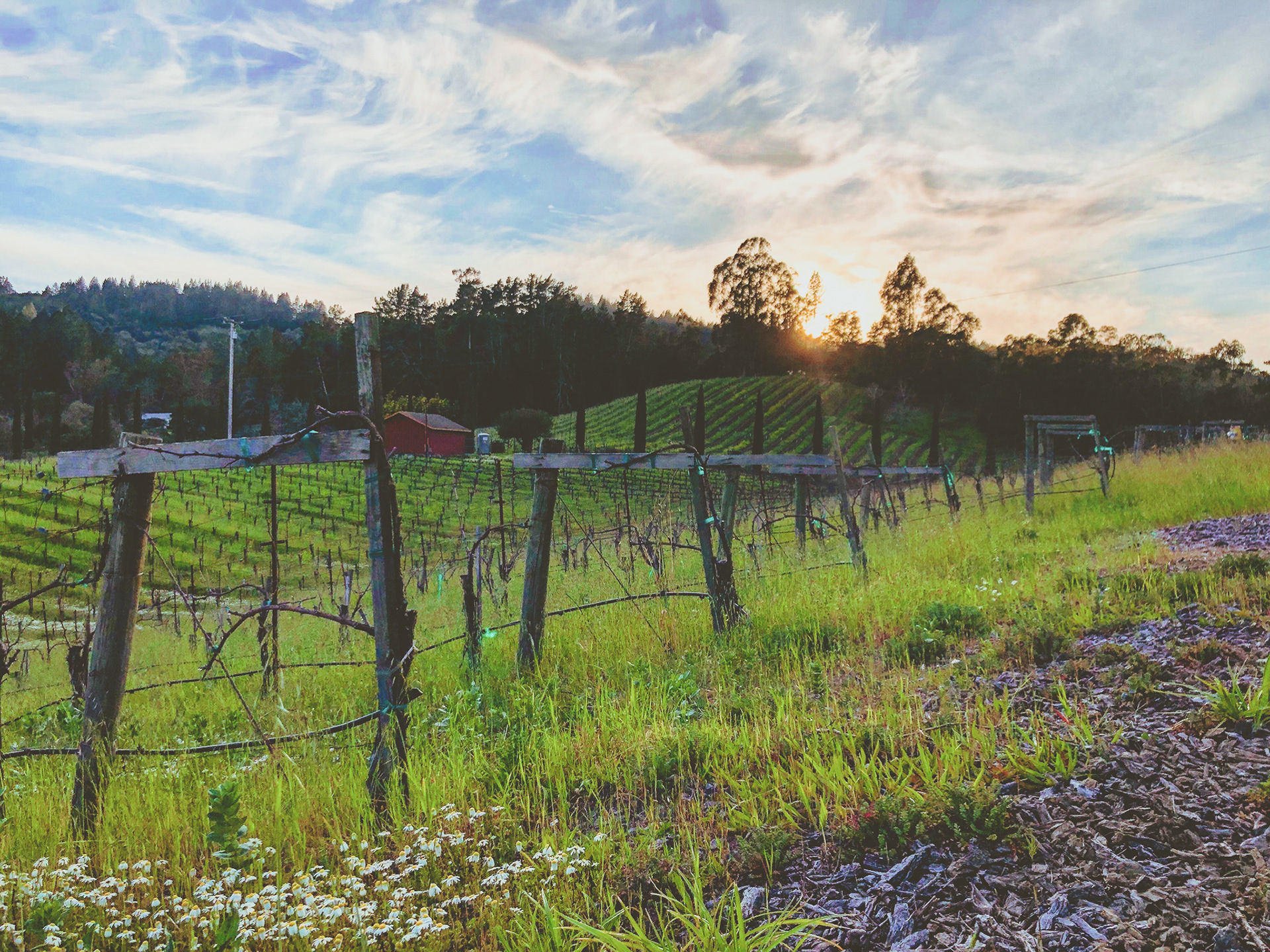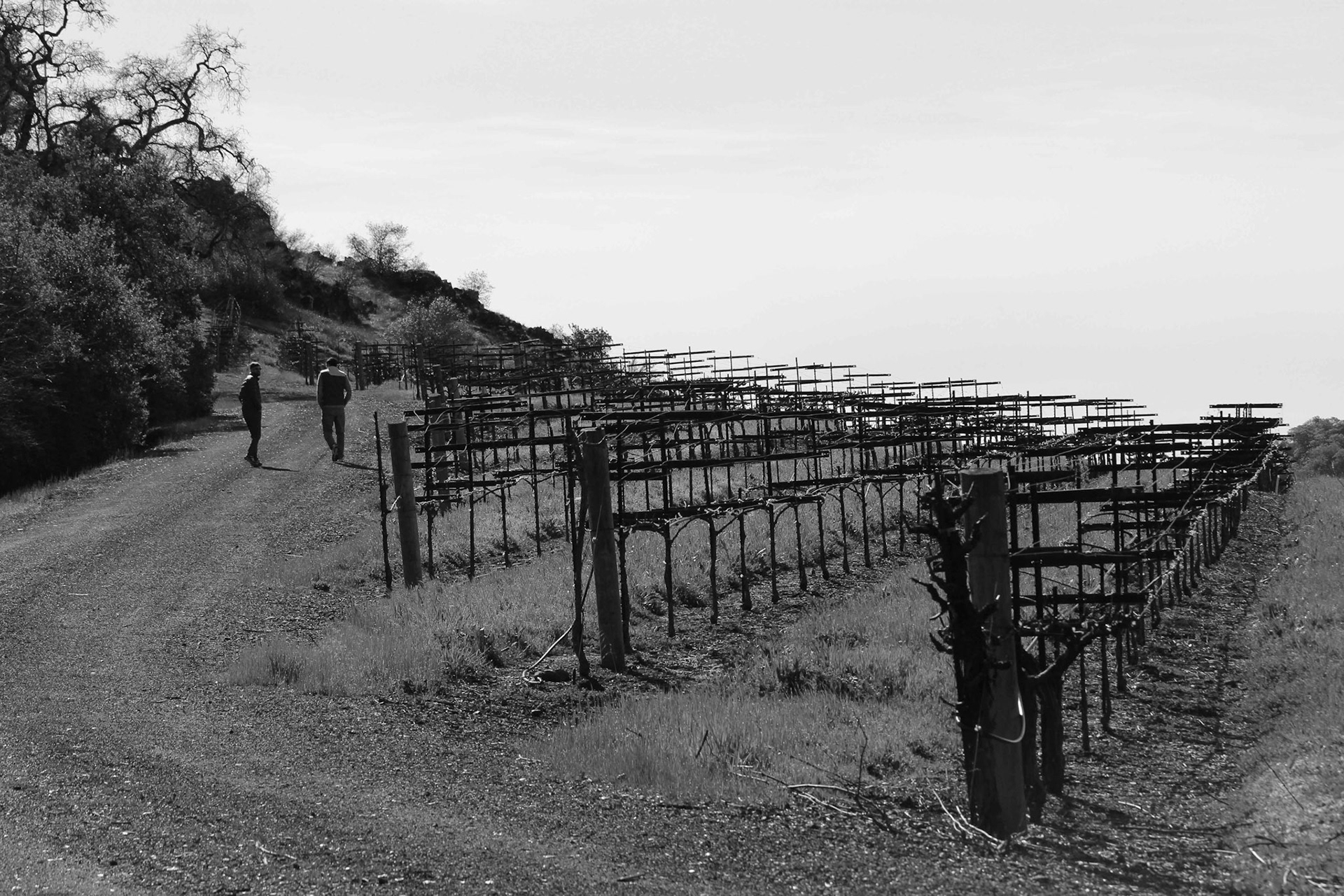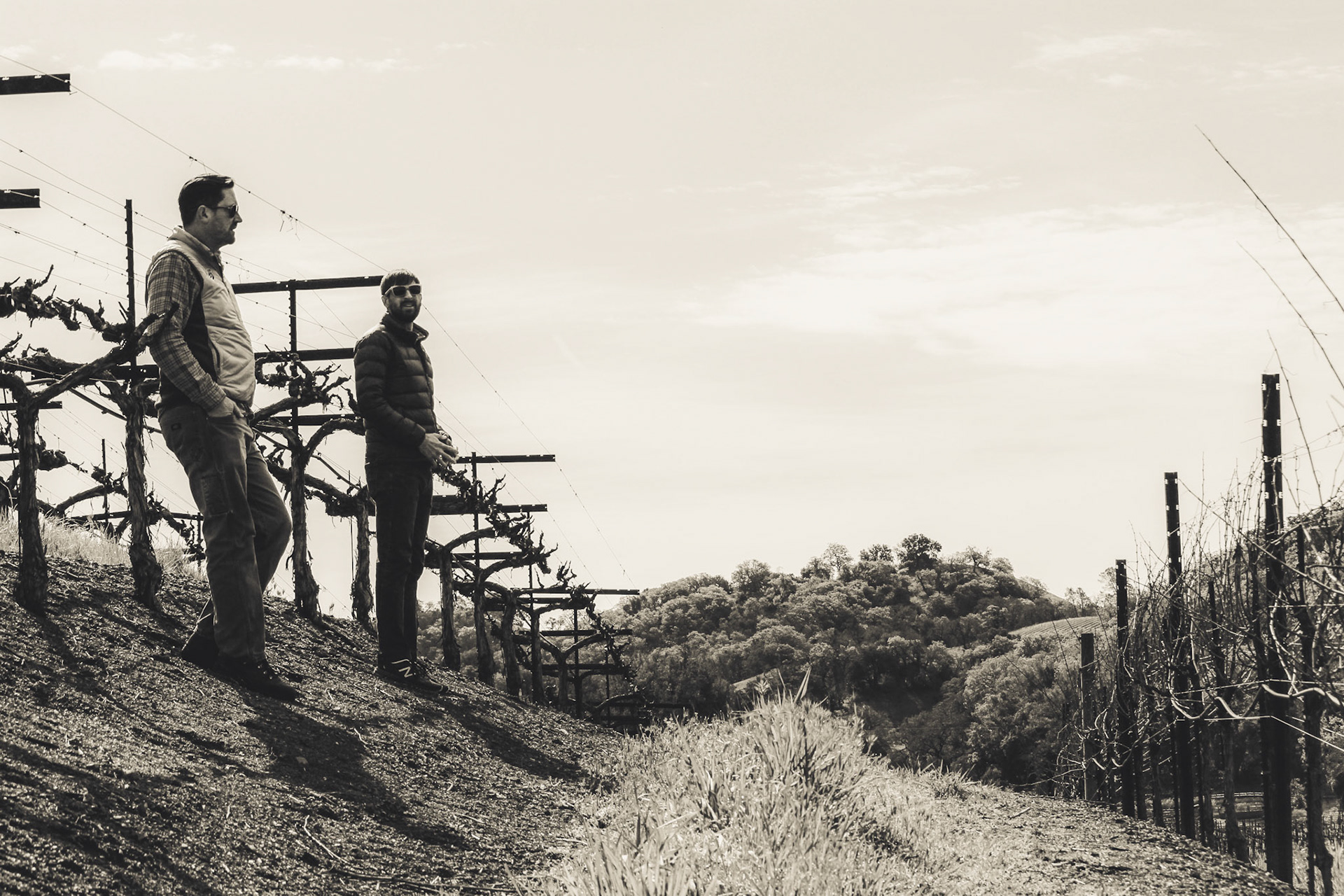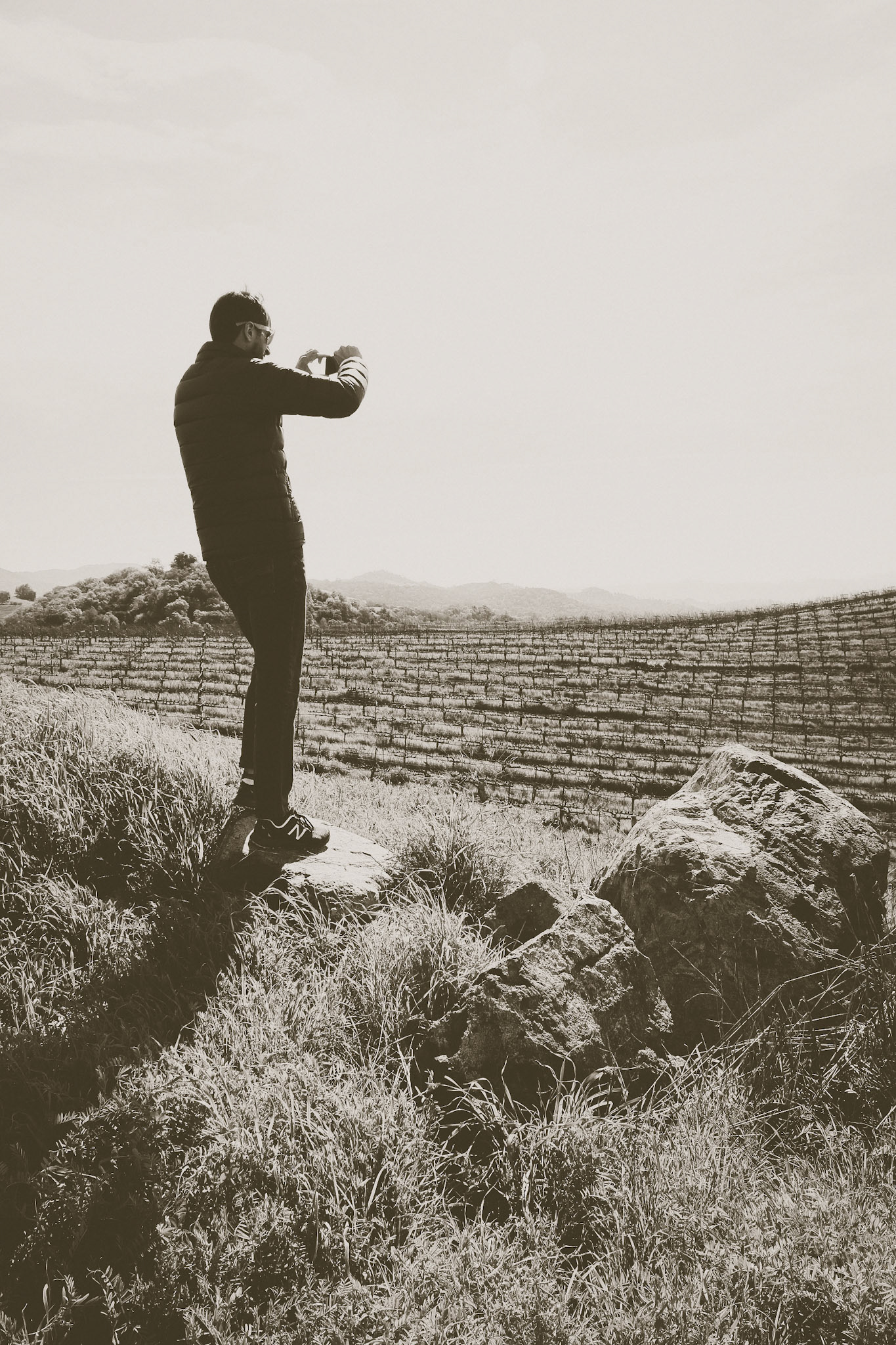 Emmitt-Scorsone Wines is a collaboration between winemakers Palmer Emmitt and Michael Scorsone, bringing together the labels Judge Palmer and Domenica Amato under one roof at our artisan winery in Healdsburg. Inspired by the old world, but utilizing the best of the new, Domenica Amato produces distinctive wines that are best enjoyed with your loved ones around the Sunday dinner table. Hailing from off the beaten path and sometimes featuring varietals and styles that are apart from the norm, our wines offer a unique experience with every bottle. Domenica Amato is named for Michael's grandmother who was born in Sicily and emigrated to America along with Michael's father and grandfather in the 1960s.
Chardonnay ~ Bacigalupi Vineyard, Russian River Valley, Sonoma County – From perhaps the most famous Chardonnay vineyard in the new world, the Bacigalupi family has been growing amazing fruit since conquering the 1976 Judgement of Paris tasting. Rich and creamy with well-integrated oak character, it will delight all palates. "Sweet vanilla and honeycomb ride along this wine's thick concentration of texture and weight, an imprint of intensity and ripeness that's hard to shake. Toasted oak supports the richness of baked apple and pear at its core." – 88 points, Virginia Boone, Wine Enthusiast
Grenache Blanc ~ Ceja Farms, Sonoma Coast – With only a few acres planted in all of Sonoma County, Grenache Blanc is not a variety that is on the tip of everyone's tongue. But you will never forget it once you taste this luscious, aromatic white wine that has become one of our absolute favorites. Harvested by hand and whole-cluster pressed, the must was racked into a concrete egg tank, where fermentation began spontaneously with wild yeast. After a few days of fermentation we racked the wine with its lees into two-thirds used French oak barrels and one-third stainless steel, and moved the barrels to the cold cellar, where fermentation continued at a snail's pace throughout the winter before finally going dry just weeks before bottling. The wine spent a total five months in barrel before it was racked, filtered, and bottled. 
Gusto Bianco ~ 59% Grenache Blanc / 40% Roussanne /1% Viognier – Showcasing the vast potential of white Rhône blends in Sonoma County. All express some of the common traits of cool climate Sonoma sites that retain acidity and produces a crisp white wine. The Grenache Blanc was whole-cluster pressed, fermented in a concrete egg tank, and then aged in a blend of neutral oak barrels and stainless steel. The Roussanne was destemmed into a stainless steel open top tank, where it cold soaked and began fermentation in contact with the skins. After 7 days the tank was drained and pressed, and the fermentation continued in a blend of once-used and neutral French oak barrels. These two lots were blended just before bottling along with a dash of barrel fermented Viognier. All the components of the blend went through a complete malolactic fermentation and aged for 5 months before filtering and bottling.
Roussanne ~ Vivio Vineyard, Sonoma County – Seven days on the skins during fermentation combined with 12 months in French oak yield a medium-to-full-bodied white with striking perfume aromas, flinty minerality, creamy pear and lemon curd flavors, and an epic finish.
Pinot Noir ~ Stuller Vineyard, Sonoma Coast, Sonoma County – Harvested by hand and placed into an open top tank, the grapes were crushed by traditional foot stomping and fermented 100% whole cluster with wild yeasts. Harvested by hand and placed into an open top tank, the grapes were crushed by traditional foot stomping and fermented 100% whole cluster with wild yeasts. Treated gently and sparingly, the cap was punched down by foot at most once per day. After pressing, the wine went into French oak barrels, one new and three neutral, and was left completely alone for 14 months until being racked for bottling. Densely flavored and deeply colored for a Pinot, this savory wine abounds with notes of wild cherries and boysenberries against a backdrop of crushed rock, black tea and forest floor.
Syrah ~ Vinegrove Swale, Dry Creek Valley, Sonoma County – Showing the best of Syrah from a warmer site, this wine has rich chocolate and coffee flavors to go along with luscious dark fruit and a bit of earthy complexity gained from 50% whole cluster fermentation. Several blocks in the vineyard were harvested and vinified separately in open top tanks, with some of the grapes fermented whole-cluster and traditionally foot stomped, and others de-stemmed and punched down. All lots relied on wild yeasts and fermented spontaneously, aided only by the natural warmth of the sun and free of chemicals or enzymes. Pressed and aged separately in French oak, the final blend consisted of one new barrel of 100% whole-cluster, one neutral barrel of fully de-stemmed, and one neutral barrel of 50-50 whole-cluster/de-stemmed blend.