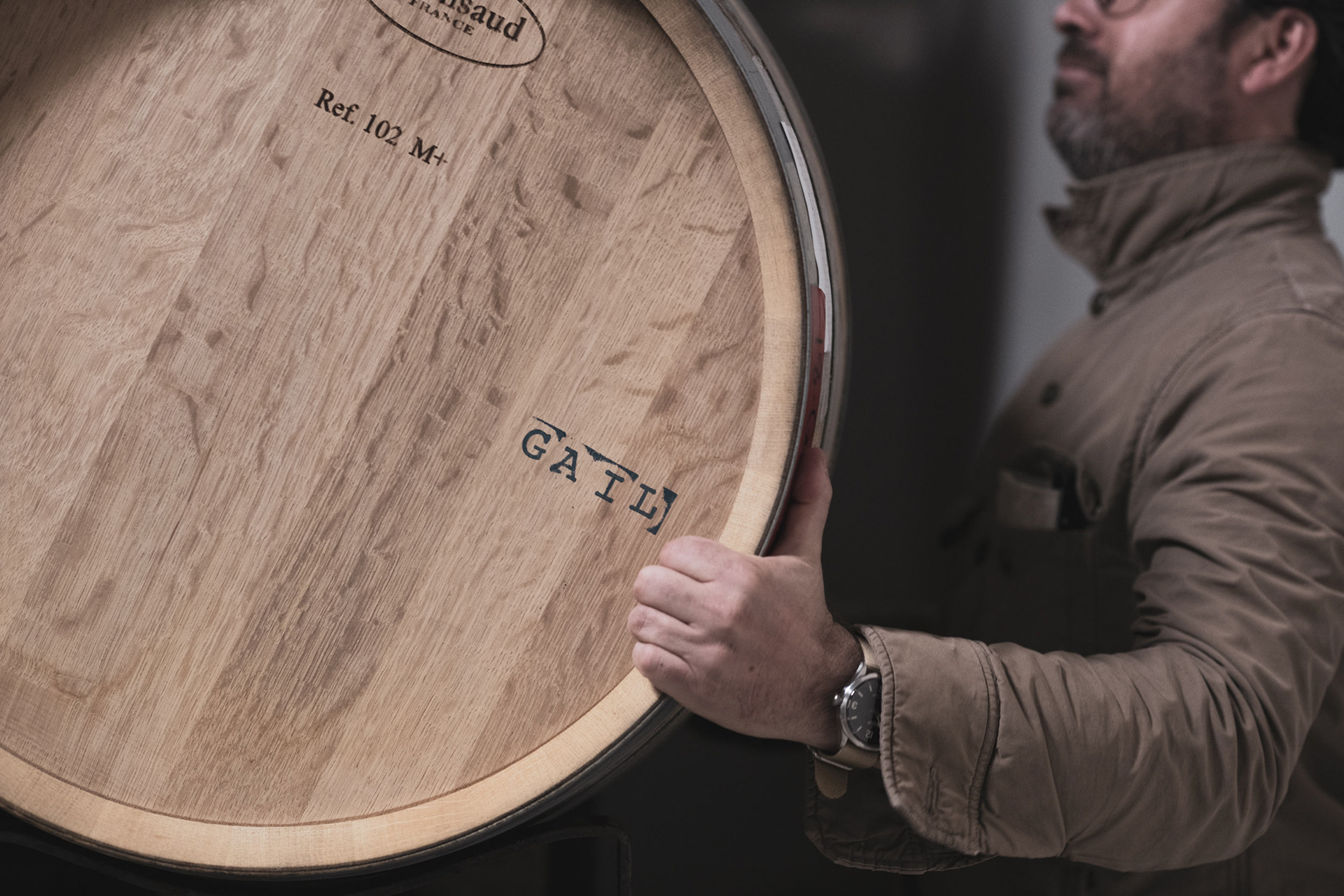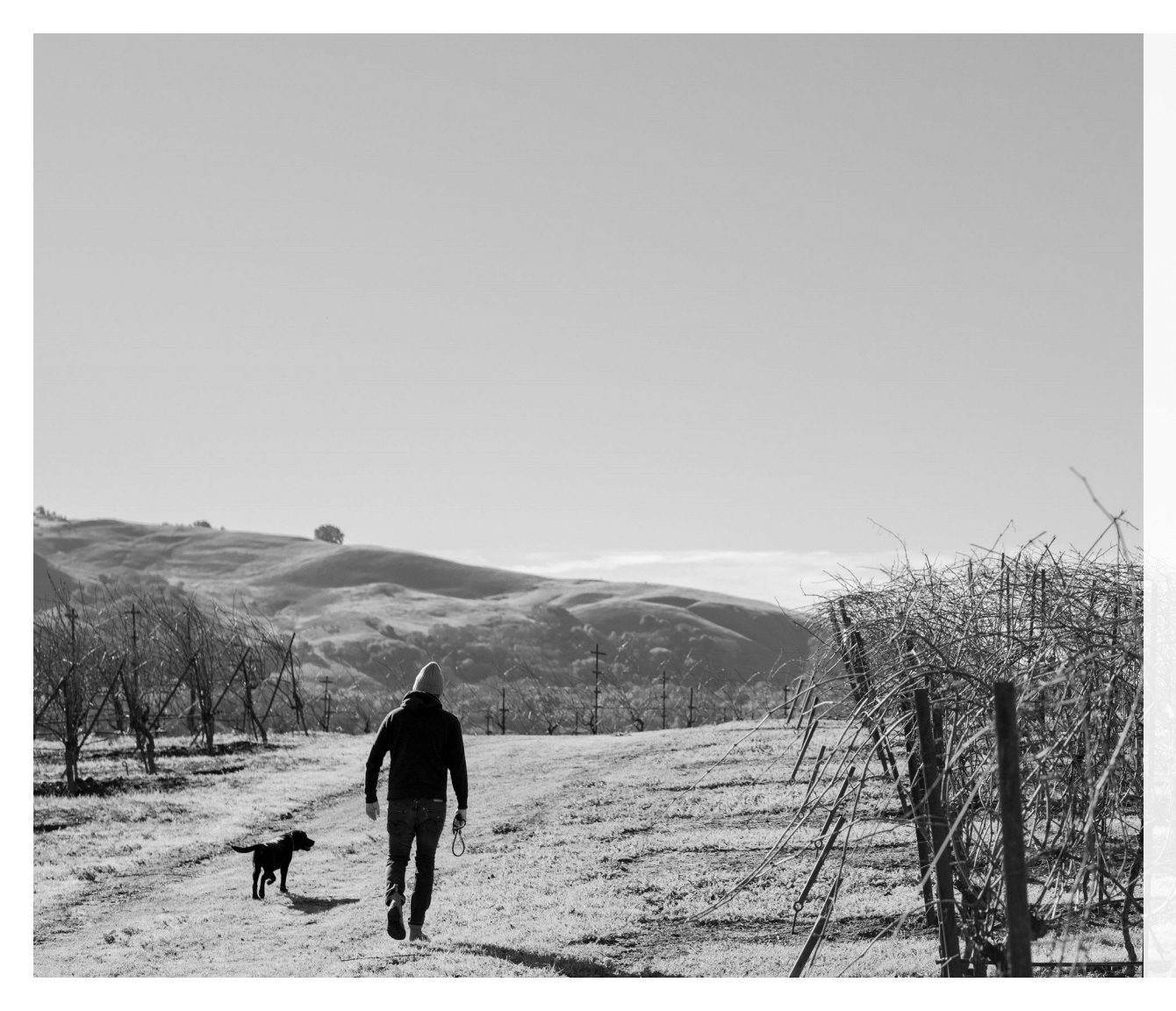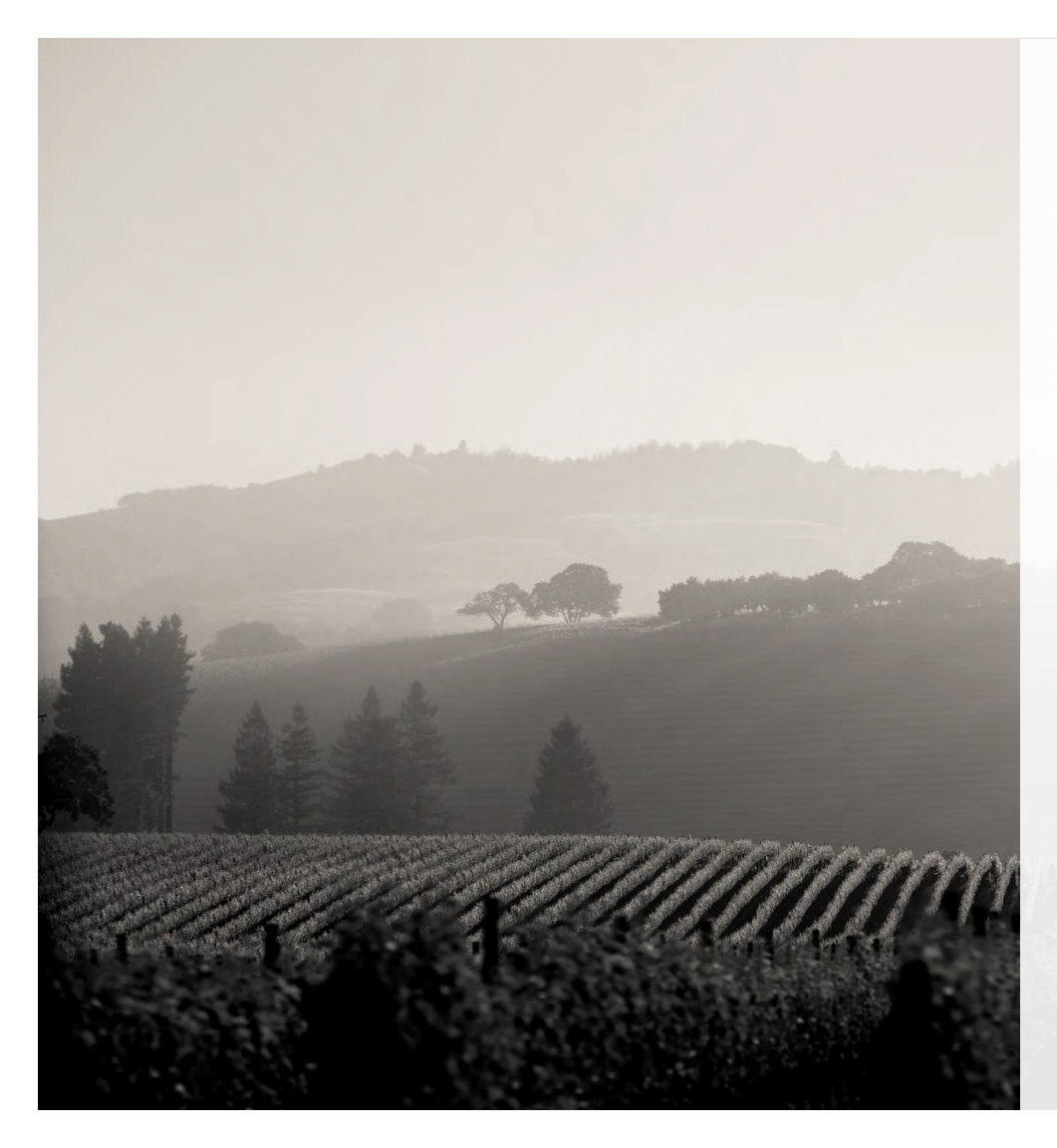 GAIL wines was founded by winemaker Dan O'Brien. A native of Rhode Island, Dan grew up bussing tables and tending bars at fine dining restaurants in Providence. His early love of wine unfolded into a sommelier career, taking him from Boston to San Francisco. From stocking restaurants to managing wineries in Napa and Sonoma, Dan has worked in every aspect of the industry. With the support and encouragement of his mentors over the years, Dan produced his first vintage of wine in 2013. Today, Dan makes eponymous wines in memory of his late mother, Gail, with an adventurous California spirit and a nod toEuropean tradition. Everything is grown and produced in the Sonoma Valley, a place she

would

have considered paradise.
"Our wines are whole expressions of timeless varietals, exhibited through the lens of California's oldest terroir, the Sonoma Valley. They are produced with the knowledge gained through mentorship and the osmosis that occurs after years stocking, buying, selling, traveling, tasting and making wine. They are not informed by any movement, trend or formal education. Gail wines are limited bottlings of varietals we feel best represent the region. The Doris wines are more abundant, an hommage to the classic table wines of Europe. Fermentations are spontaneous. Wines age sur-lie and without movement in a blend of stainless steel, neutral 225 Loak barrels and 600L puncheons."
The Sonoma Valley American Viticulture Area is located between the Sonoma and Mayacamas Mountain Ranges on the southeastern edges of Sonoma County. Within it exist four distinct sub-appellations: BennettValley, Carneros, the Moon Mountain District and Sonoma Mountain. They all sit between the city of Sonoma and the unincorporated villages of Glen Ellen and Kenwood. In 1987, the surrounding Sonoma Coast AVA was gerrymandered to overlap half of the Sonoma Valley. Commercial success of wines coming from the actual Sonoma Coast influenced producers in the Sonoma Valley to label their wines as Sonoma Coast, resulting in an identity crisis for the Sonoma Valley AVA. Today, thanks to honest producers, we can still experience the region's true identity.
"Over the years, we have weaved together a portfolio of wines unique to the Sonoma Valley. The majority of our growers are farming organically. We have been sharing the costs and working with those who have been farming sustainably to transition to fully organic farming practices, which, in turn, helps us to continue to make better wines."​​​​​​​
GAIL "Nelligan Road" Cabernet Franc 2020
GAIL "Monte Rosso" Sangiovese 2020
GAIL "Doris" Pinot Grigio 2021