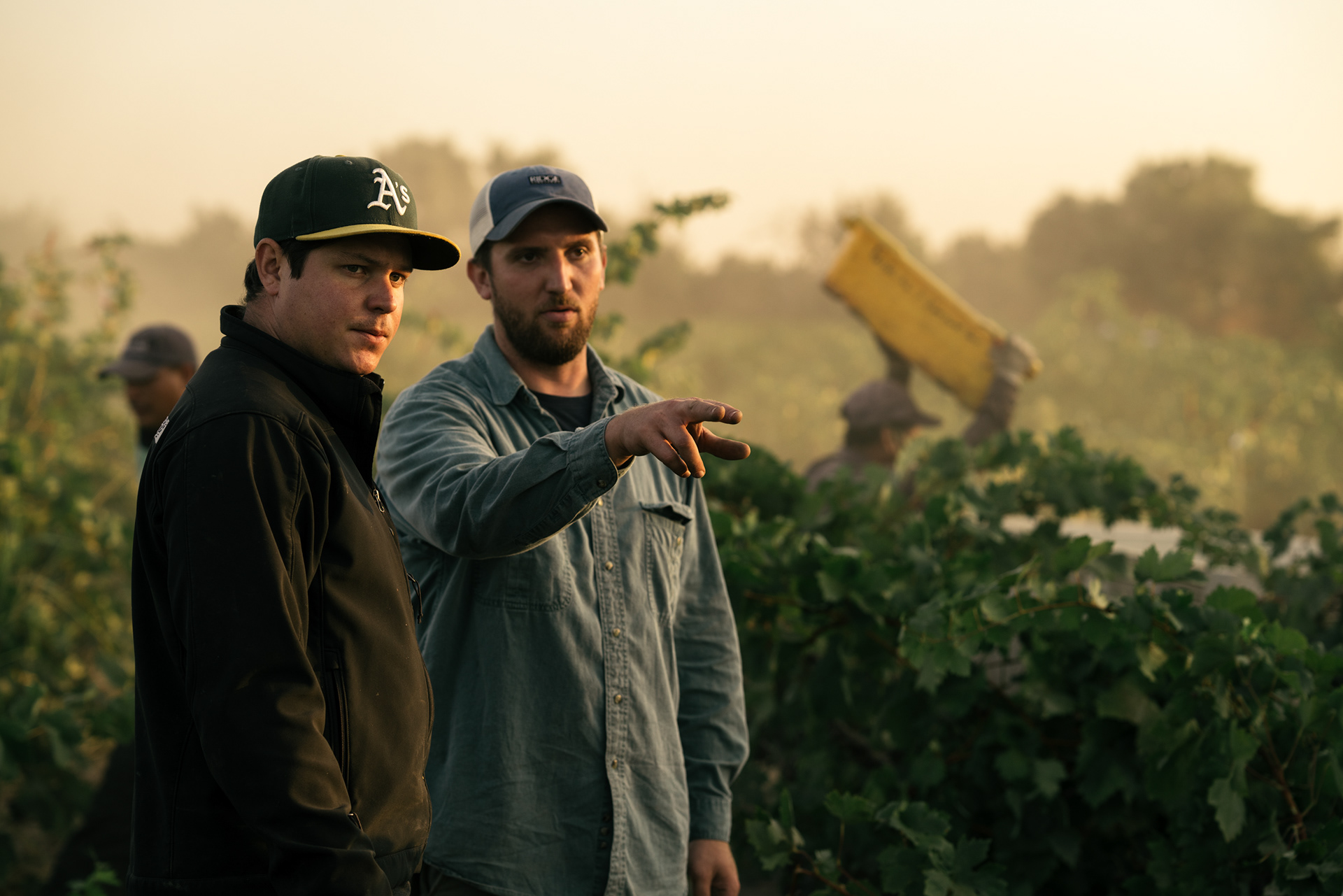 Maître de Chai | French | Cellar Master
Maître de Chai translates to keeper of the cellar, or the person responsible for the development and aging of wine. By extension, the humble cellar master is the person responsible for the management of the winery.
Established in 2012, Maître de Chai is the personal project of Marty Winters and Alex Pitts. Together we look to make wines of high quality in a way that best showcases the sense of place where the grapes are grown and the personality of the vineyard. From the ground to the bottle, the character of the wine is the focus of our endeavor. We source grapes from unique and distinct single vineyards that are impeccably farmed here in California.
As our name implies, we care for the wines in the cellar. We defer to nature, limiting our intervention. We taste and we wait, allowing the wines to develop and speak for the places in which they are rooted.
The illustrative component of the Maître de Chai logo originated from an 1883 book titled The Wine Press and the Cellar authored by Emmett Rixford. This book served as one of the first guides to winemaking rather than grape growing.
Rixford was a San Francisco attorney who planted his 40-acre "La Questa Vineyard" in the Santa Cruz mountains near Woodside in 1884, and in 1915 his cabernet won the Gold Medal at the Panama-Pacific International Exposition. Today, 1 acre of his original vineyard remains within the 17-acre Woodside Vineyards.
Lady Liberty, of statue fame, but based on the Roman goddess Libertas, stands next to an American flag shield. She holds a bottle of uncorked bubbles. The bear, a grizzly, rests against a barrel. While some versions of the California "bear flag" flew before this image, it predates the state's adoption of the flag in 1911. The bear on the state flag is based on Monarch, the famed "last wild grizzly" captured at the request of W.R. Hearst to be displayed in Golden Gate Park in 1889.
The boxes at their feet originally signaled Pineau, Riesling, Zinfandel, and Mission. Our labels now include a tiny nod to the grape in our bottles, including chardonnay, chenin blanc, sauvignon blanc, zinfandel and cabernet sauvignon. Our friends at Gatto Design helped us refine the original image for our labels.