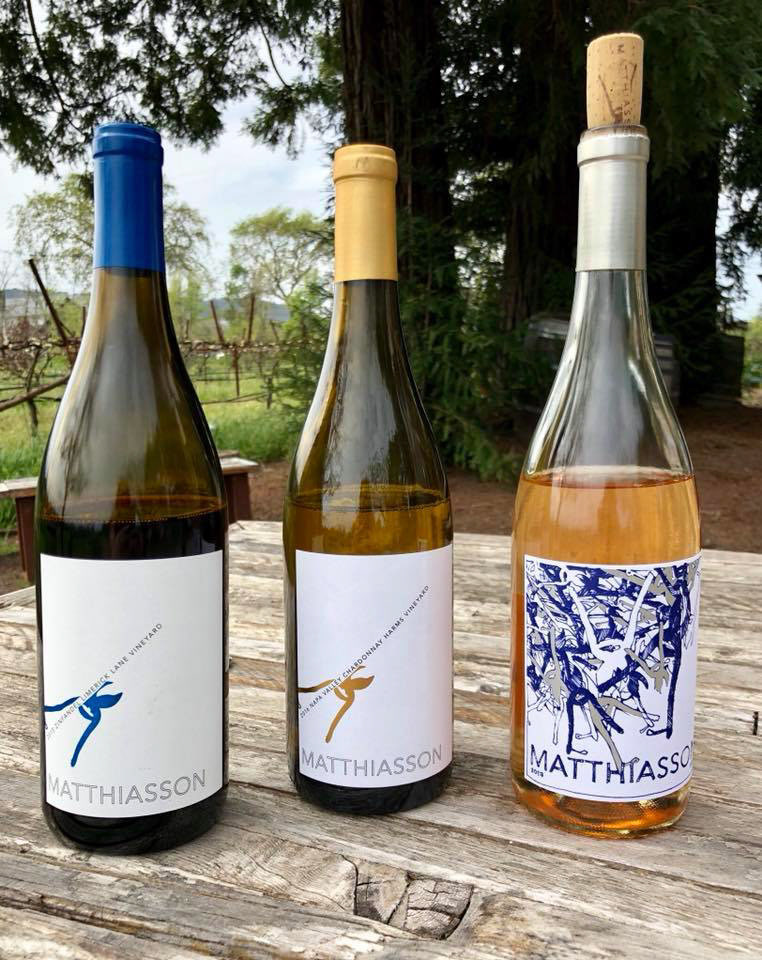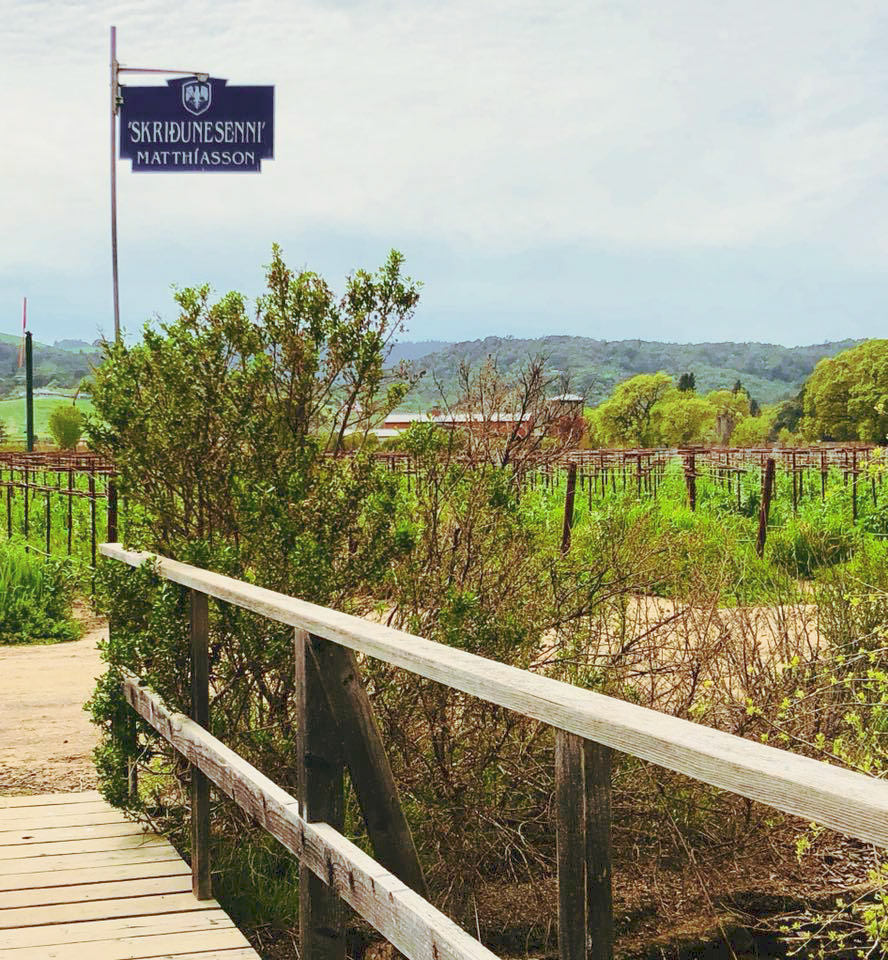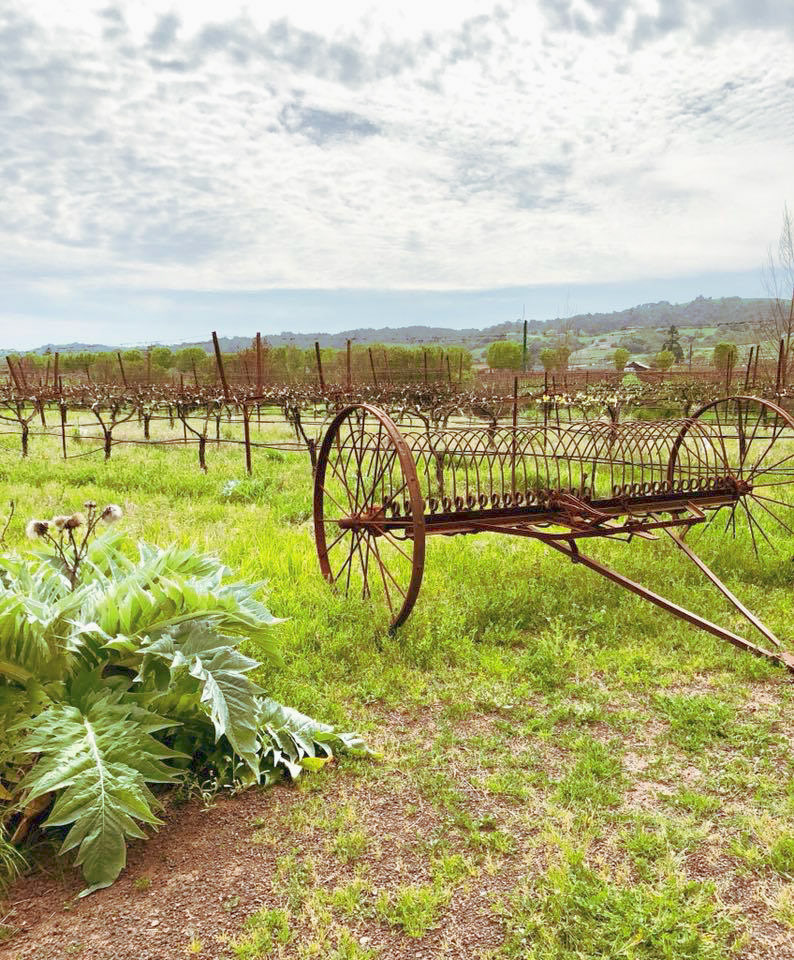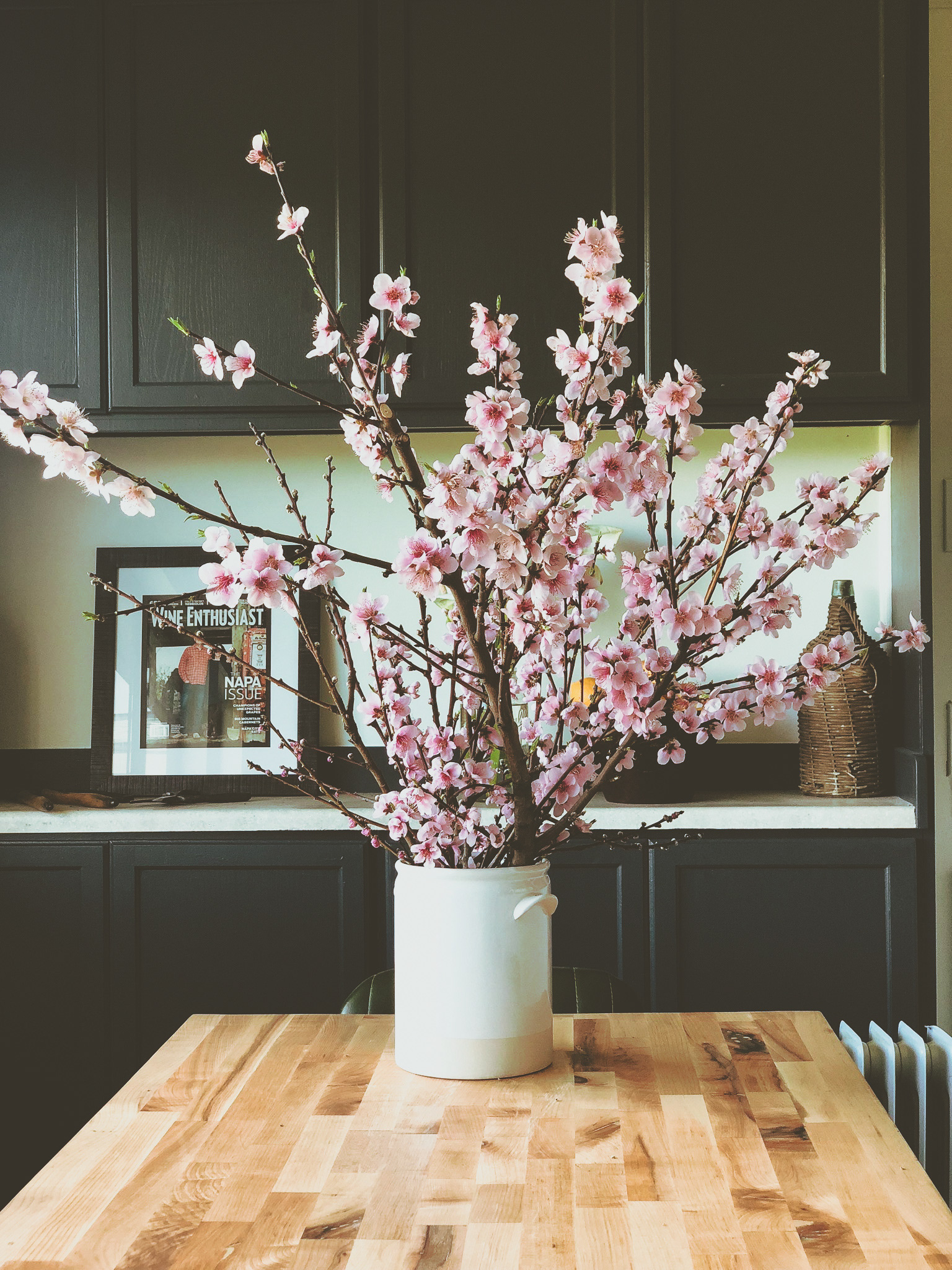 Winemaking for us is a natural extension of farming, and most of our grapes come from the seven vineyards that we farm in Napa and Sonoma. We love to explore classical expressions of different varieties, some well-known like Chardonnay or Cabernet Sauvignon, and some rare like Ribolla Gialla or Refosco Dal Peduncula Rosso. In all cases we try to respect the purity of the variety and the individuality of the site. Our wines are refreshing, complement food, and are moderate in alcohol. By using our site-specific farming methods to grow intense fruit, coupled with careful restraint in the cellar, we strive to produce wine that is full flavored but impeccably balanced.
~ Jill and Steve Matthiasson
Napa Valley White Wine ~ This wine is our conception of a mythical "ideal" wine…a California wine with a spiritual connection to Friuli, Italy, but also drawing inspiration from the great whites of the Loire, Burgundy, Graves, Alsace, the Rhone, old-school Napa and Sonoma…actually the list of great whites we are inspired by goes on and on, and it is all wrapped up in this wine. This wine is an attempt at getting at the core of what white wine is all about, the archetypal "white wine," thus the name. It's a very intentional blend of four varieties from two vineyards. The 2015 blend is roughly 50 percent Sauvignon Blanc, 25 percent Ribolla Gialla, 20 percent Semillon, and 5 percent Tocai Friulano.
Napa Valley Chardonnay ~ Harms Vineyard ~ Situated on a hillside above Napa's Dry Creek Road, the beautiful Harms Vineyard radiates wholesomeness and good vibes. Organically farmed for 25 years, and biodynamic for 20 years, the healthy soils and wise older vines produce deep and complex wines. We leased the vineyard in 2016, promising the owners that we would continue their careful and mindful organic farming tradition. As we like to do with Chardonnay, the fruit was picked in two batches. The first batch, 80% of the wine, was harvested very early, to capture the natural acidity and maintain a moderate alcohol level. The second harvest, 20% of the wine, was done a little bit later, to capture the richness and power of the vineyard site.
Napa Valley Ribolla Gialla ~ Matthiasson Vineyard ~ The Ribolla Gialla tastes like hazelnuts, baking spices, Meyer lemon curd, Barlett pear, but most of all it has a strong minerality that is incredibly distinctive. There is supple tannic structure and fresh balanced acidity, with great weight and length given the low alcohol. The wine is 100% Ribolla Gialla from our home vineyard and was fermented whole cluster in an open-top tank.
Rosé ~ Our 2017 Rosé was made from a combination of Grenache, Syrah, Mouvèdre, and Counoise from the Windmill Vineyard in the Dunnigan Hills, Syrah grapes from the Hurley Vineyard in Napa Valley, and Grenache grapes from the Gibson Ranch in the McDowell Valley of Mendocino. It's citrusy aromas and clean flavors will complement the wonderful spring foods that show up on the table as the weather thaws (salads, rabbit, frittatas, peas, favor, green garlic…). Perfect for springtime holiday meals, or enjoying on the porch all summer. The blend is Grenache, Syrah, Mouvèdre, and Counoise.
Napa Valley Cabernet Sauvignon ~ 2015 was a warm year, the warmest since 1997, and it is a lush and dense wine. The nose shows abundant red fruits, lots of bright cherry along with bramble-berries, such as blackberry, cranberry, mulberry, and framed with hints of mineral/herbal characters such as graphite, cedar, and pencil shavings. The palate is vibrant and fresh, with light tannin and beautiful acidity. In the tradition of Cabernet Sauvignon, ours includes a small amount of Merlot, Cabernet Franc, and Petit Verdot, and is blended from six vineyards throughout the Napa Valley. The three AVAs are Coombsville for structure and black fruit, Rutherford for savory Cabernet characters, and Oak Knoll for bright fruit. It is Napa Cab for the old school, a blended wine, age-worthy, complex, and begging for a steak off the grill.
Napa Valley Red Wine ~ This wine is our attempt at crafting a classic balanced and age-worthy red wine. The peak of the drought, the 2013 vintage was hot and dry, and created structured and dark-fruited wine – very different than the softer and fruitier 2012 vintage. Additionally, in 2013, for the first time, we changed our Cabernet Sauvignon vineyard component to the powerful and dark-fruited Dead Fred Vineyard. Despite the drought and the new vineyard, the wine retains its typical bright red fruits, mineral character, and cedar and tobacco aromas but with a strong rich black fruit and graphite component. As always it has its classic Red Hen Merlot cherry, dark chocolate, Marionberry, olive, black tea and forest character. And there is the trademark structure for aging, heightened by the dry growing season. This wine will develop for many years. The blend is roughly 52% Merlot, 34% Cabernet Sauvignon, 10% Cabernet France, 2% Malbec, and 2% Petit Verdot.
"Tendu refers to tension, or poise, and we wanted that character to define the wine. It is racy, zingy, alive. It is the wine to drink on a picnic blanket in Dolores Park, to take up to Lake Tahoe, or to toast friends while waiting for the grill to heat up.
Tendu White ~ The wine is made mostly from Vermentino (a traditional Italian varietal) with a little Colombard and Chardonnay thrown in the mix – all grown with organic practices California.
Tendu Red ~ A blend of Aglianico, Montepulciano, and Barbera grapes grown at the Windmill Vineyard in Yolo County, California. The grapes are grown and harvested using organic practices, fermented in stainless steel, aged in neutral barrels, and bottled without filtration or sulfur.